Why Ecotourism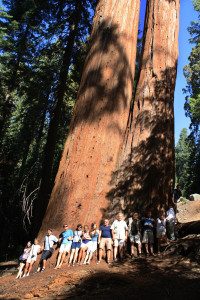 According to today's holistic culture, Ecotourism has an important impact on the world. It educates and empowers an individual as well as the involved community. Taking a moment to dwell in nature is an essential part of healing. Therefore, we travel to natural places and help to protect them.
I am excited to offer "Ecotravel" on my website. I visited over 40 countries in the world and some of them became my temporary homes. I moved many times, learned 5 languages and met beautiful people. I have worked for many years as an international tour guide on nature adventure-related trips in the US, Europe and Sub-Saharan Africa.
I believe that sustainable travel helps humans to learn, grow and transform. Nature itself has powerful healing benefits. Through nature and travel we connect the body, mind and spirit. Today I am offering my tours and retreats locally, but I am also excited to create a custom tour for a small group within the US or abroad. Lets start here: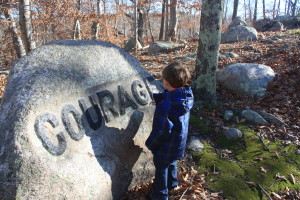 Dogtown – woods on Cape Ann:
Many people who live on Cape Ann have never discovered this awesome place. Dogtown has an interesting history, unique natural face and photogenic powerful spots, such as the Babson Boulder Trail. Tours are available through the whole year. The hike can be moderate to strenuous (typically not longer than half a day unless requested).
The main reason why I started tour guiding here is to bring an awareness of this unique place which truly deserves protection.
Dogtown Tours are by appointment, $25/person
(minimum 3 people). Call or text to set up your hike: 978.412.5400
Blog on Dogtown:
http://www.silvielockerovahealing.com/uncategorized/dogtown/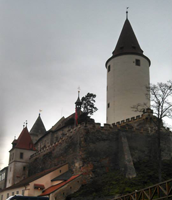 Are you interested to rejuvenate in old traditional central European spas and take a tour through the unique European history? My other offer is a trip to the center of Europe where I come from. The Czech Republic and Austria, does it sound good to you? Central Europe has stunning architecture, rich culture and powerful energy vortex places, some of which are older than ancient Egypt. The old and sometimes forgotten places are now the best locations for meditation and healing. And the great deal here – affordable traditional 'spas' originating in old medieval times, offering a large variety of treatments.
This experience will be truly unique – a spa rejuvenation in old central Europe, whose places have been sanctuaries for thousands of years, therefore the energy vortexes are very powerful (many of those vortexes were pagan settlements that held religious rituals, and some continue to this day within Christian churches built on the same spots).
Group size:
Group with minimum of 5 people, maximum 25.  For the local Dogtown tour, minimum 3 people. Special arrangements are available upon request.
"Ecotourism is defined as "responsible travel to natural areas that conserves the environment and improves the well-being of local people." (TIES, 1990)."
– www.ecotourism.org

"Ecotourism is a way to travel, preserve history and nature and financial support for the involved communities, while promoting cultural awareness. The teachings of Ecotourism are meant to create an awareness and nature protection; breaking social and racial barriers. Sustainability for future generations is essential as well as political and human right support for the local communities."
– www.ecotourism.org